Restaurant Detachable 4 In 1 Double Tray baby booster dining high chair baby feeding food catcher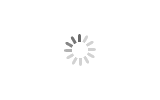 Restaurant Detachable 4 In 1 Double Tray baby booster dining high chair baby feeding food catcher
Xiamen, Fujian Province, China

45 days

200000pcs
1. The bottom layer of plates is suitable for children to play, the upper plate is convenient for kids to eat dinner.
2. When the plate is removed, the seat belt must be worn to prevent the baby from slipping off!
3. Two rear wheels for easy movement and fixation.
4. The large storage layer can store many children's products, such as diapers, feeding bottles, etc.